Hourly Rentals
$35
60 minutes
Includes a full size paddleboard launched at our location. Paddle on your own around the Ocean City Bay 1 hr minimum
Daily Rental
$75
24 hours
Includes an inflatable paddleboard and foot air pump picked up from our location for use anywhere you'd like- Ocean or Bay! Will fit into any size vehicle
Weekly Rental
$250
7 days
includes an inflatable paddleboard and foot air pump picked up from our location for use anywhere you'd like- Ocean or Bay! Will fit into any size vehicle
Where: Paddleboard rentals will be available for launching and pick up at our mobile location under the 34th Street Bridge in Ocean City, NJ – (Coming Soon our 2nd Location: 10th St. Wharf)
When: We are currently offering limited Weekend Availability in May and June as we get ready for the summer. Our daily paddleboard Rentals start June 17th. Click the "Book Now" button below to check availability.
Duration: We have a multiple options to suit your Hourly on location or daily & weekly to try at home.
---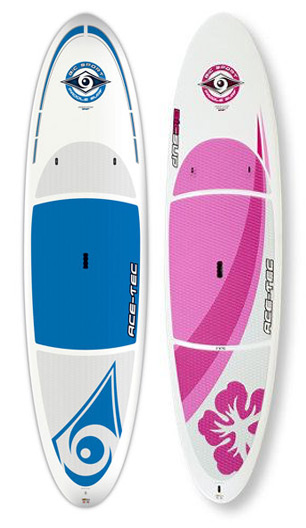 Hourly Rentals "Dockside"
We offer paddleboard rentals in Ocean City, NJ by the hour "dockside" for  you and your party to explore on your own.  Our 34th Street location you can safely enter and exit the bay either from our floating dock option or at low tides from the adjacent beach.  We have roughly a 1/2 of  mile of no-wake zone in either direction  & plenty of  marsh streams to explore safely.
Included –  BIC hard-top Paddleboard w soft-top area for your body & feet; Leash, Paddle , Life Jacket & waterproof phone case(for those must have selfies or emergencies)
1 hour =$35
2 hours =$50

(plus applicable taxes & fees)
If you have more questions, check out our  FAQ  also at the top- of the web site.
---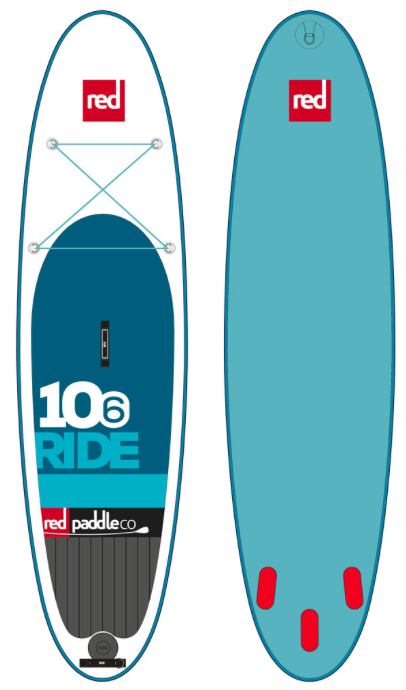 Daily "Take Home"
If you want to take one home with you either by the day or week? We offer top-rated "RED PADDLE" inflatable paddle boards.  They come deflated in a cardboard box , which any car or truck can easily transport. Pumps up in less than 5 minutes!   Available by pick up and drop off only from our location only-no delivery.
Included is a Paddleboard, Air Pump, Leash, Fins & Paddle.
$75-Daily -return by 10 am next day-(plus applicable fees & taxes)
for more information call : 609-938-0117  or e-mail contact@OceanCityPaddleCompany.com
---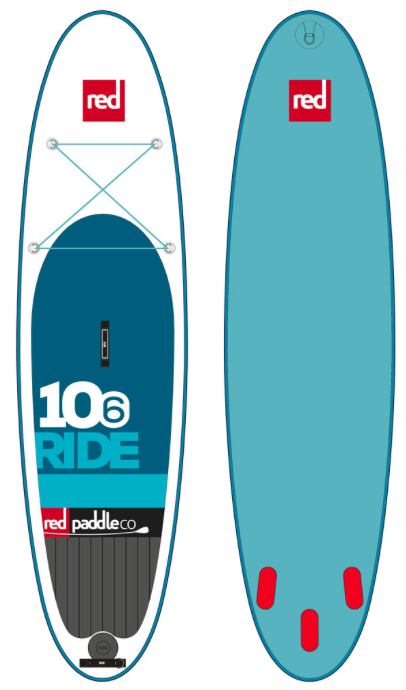 Weekly -"Take Home"
We offer Weekly PaddleBoard rentals in Ocean City, NJ. Pick up and drop off from our Location only-no delivery.  We use top-rated RED Paddle "Inflatable" boards.  Conveniently deflated and in cardboard box for easy transport for just abut any car or truck. Easily inflates in less than 5 minutes.
Included is Paddleboard; Pump; Paddle, leash, 1 Life Jacket; &
$250= 7 day rental     Rent it on a Saturday, Return it next Saturday by 10 am etc.

(appropriate taxes & fees apply)
for more info  visit our  FAQ  Phone: (609)-938-0117 e-mail:  contact@oceancitypaddlecompany.com
Here at Ocean City Paddle Company we will do our best to accommodate you when it comes to Stand Up Paddleboard rentals. If you are looking to rent a board to take with you or to launch right there on the spot, we got you covered! All rentals include a brief introduction on the equipment, a full size Stand Up Paddleboard for Quick Rentals launched at our location, Inflatable Paddleboards to take with you for daily or weekly rentals, leash, paddle, & Life Jacket.  Get on board with us and check out the lovely back bays of Ocean City, NJ and the surrounding areas!
Our top notch fleet of Paddleboard Rentals consist of fiberglass Paddleboards and inflatable Paddleboards to suit your needs. We use BIC S.U.P for our fiberglass rentals and RED PADDLE CO. for our inflatable paddleboard rentals.
Not sure where to paddle?  Our staff can map out some amazing journey suggestions!  If this is your first time trying out Stand Up Paddleboarding, consider taking one of our SUP Lessons to learn the basics! If not, great click on the "Book Now" button below to get started.
All rentals include a brief introduction to the equipment, a Paddleboard (S.U.P.), leash, paddle, & life jacket. All rentals require valid ID & a signed waiver by individuals 18+. Daily & weekly rentals will be given an inflatable paddleboard unless other arrangements have been made.